On April 28th, Guangdong held an online investment promotion conference to match multinationals with industries in Guangdong-Macao In-depth Cooperation Zone, aiming to attract more foreign companies to invest in Hengqin.
Last September, China's central authorities have issued a general plan for building a Guangdong-Macao in-depth cooperation zone in Hengqin, aiming to build the zone as a new platform to boost Macao's appropriate economic diversification and a new high ground for building the Guangdong-Hong Kong-Macao Greater Bay Area.
The conference has attracted Michael Hart, President of AmCham China, and representatives from more than 30 leading multinational enterprises, including Pfizer, Novartis, Philips, Johnson & Johnson, Sanofi, Citibank, GE Medical and many others.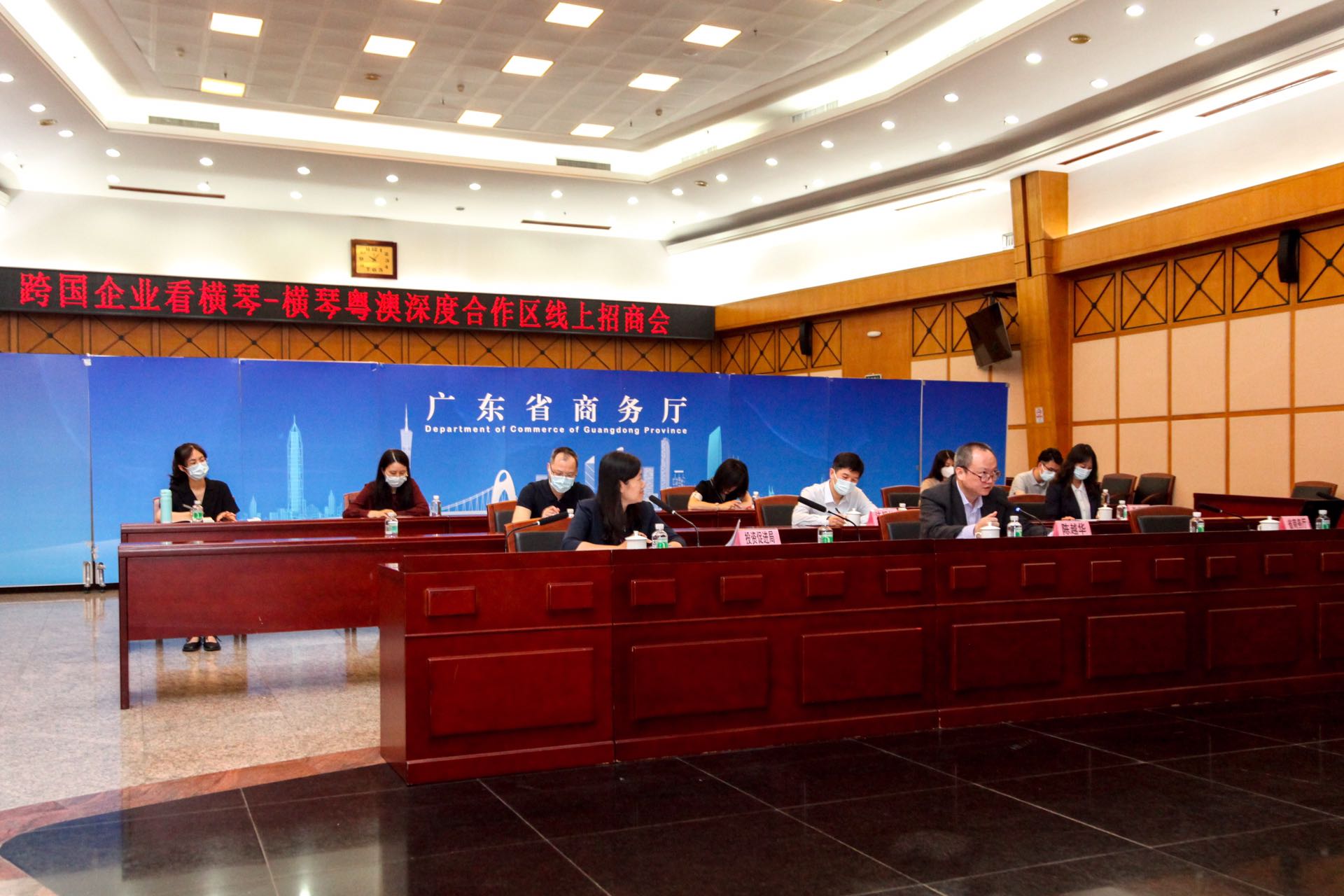 This conference is the first event in the series of cloud investment promotion activities held by the Department of Commerce in Guangdong, targeting multinational enterprises and trying to respond to their key concerns, strengthening policy interpretation and publicity, and strengthening the protection of foreign investment rights and interests.
Chen Yuehua, Deputy Director General of the Department of Commerce of Guangdong Province, introduced the basic economic situation in Guangdong. Last year, the total import and export volume of the province exceeded 8 trillion yuan for the first time, ranking first in the country for the 36th consecutive year. The actual utilization of foreign capital in 2021 was 184 billion RMB. Up to now, nearly 190,000 foreign-funded enterprises have settled in Guangdong, and the actual utilization of foreign capital is about 535 billion USD.
Fu Yongge, Deputy Director of the Executive Committee in Guangdong-Macao In-depth Cooperation Zone in Hengqin, described the investment environment, industrial development and preferential policies in the zone, and encouraged foreign enterprises to come and invest in Hengqin.
Moreover, Guangdong has implemented measures to encourage foreign companies to invest in Guangdong, including the Regulations on Protection of Rights and Interests of Foreign Investors in Guangdong Province and the Measures on Encouraging Multinational Companies to Establishing Regional Headquarters in Guangdong Province (Revised Edition). More preferential policies including recruiting high-end talent and improving the business environment have been implemented in Hengqin. It will further provide more development opportunities for multinational corporations.